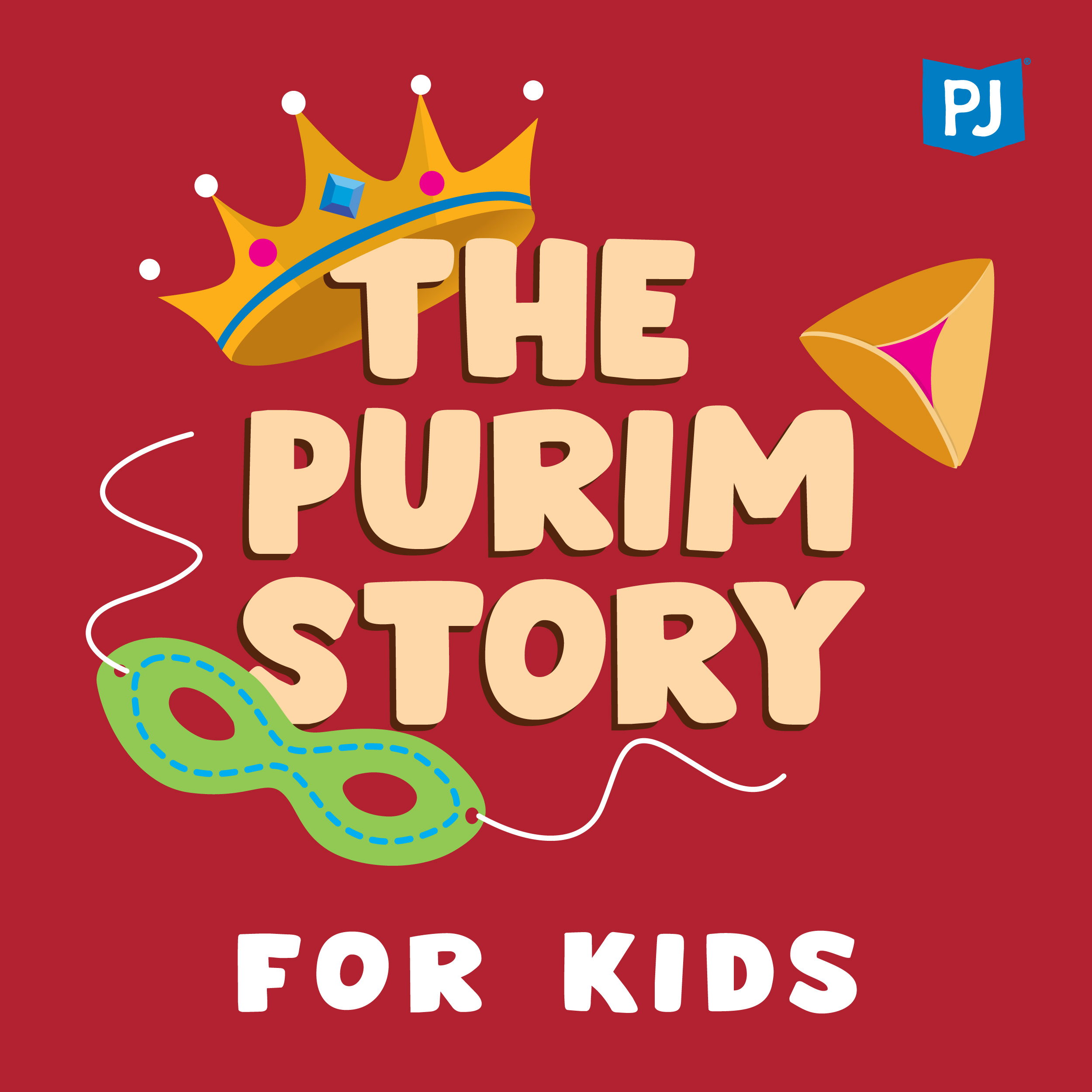 Purim is a holiday marked by joyous activities. We dress up in our favorite costumes, share gifts of food with friends, give charity to those in need, have a festive meal with family and friends, and read a story (PJ Library's favorite activity) – specifically, the story of Queen Esther – together.
The story behind Purim isn't exactly family-friendly though – so Rita Toomey and Al the audio engineer find a way to tell a version of the Purim story that works for all ages and audiences. Visit pjlibrary.org/Purim for more.
Have I Got a Story For You is a production of PJ Library
Executive producers: Meredith Lewis, Alli Thresher
Director: Alli Thresher
Additional production: Craig Rossein
Website design: Christina Rizer
Audio editing, mixing and mastering: Peter Moore
Score: Peter Moore
Recorded at Palace of Purpose Studios in Malden, MA.
Cover art: Barb Bastian
This episode was written by Alli Thresher
Cast:
Narrator, Rita Toomey: Madelaine Ripley
Al: Rich Wentworth
King Ahashverosh: Pat Bordenave
Queen Vashti: Deirdre Wade
Mordechai: Tau Zaman of the Whisper Forge
Queen Esther: Cassandre Charles
Haman: Rich Wentworth
Special thanks to Lisa Loeb. Listen to her new album A Simple Trick to Happiness, out now.